PowerHouseCreatives Contest- Waking up from the confusion
enero 31, 2020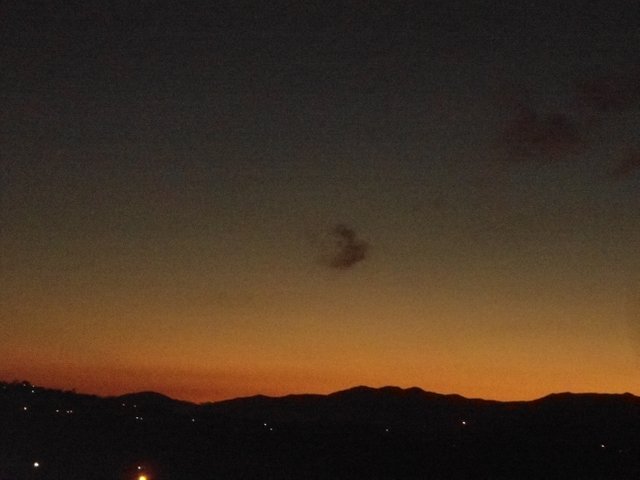 Waking up from the confusion.
Sandra and Melissa were resting quietly in the park under a lush tree. It was common for them to do this after jogging for half an hour. They were a bit overweight. Evergreen Park was in a coastal town. The fresh breeze filled their lungs with healthy air, pure air.Suddenly, the girls were frozen, static, with no action to move; watching the townspeople running desperately. Everyone stepped aside. Shouting: run, run! They were dazed, they didn't know why, but they joined the commotion.
Everyone was running, overwhelmed, trying to save their lives: children, young people, men and women. Many were left behind, but no one cared about anyone.
Some fell and were run over by the terrible crowd. There were already many injured, among humans and pets. Sandra and Melissa ran together holding hands so as not to get lost, as they were childhood friends almost like sisters and loved each other very much. They felt wings on their feet.
They all ran to the top of a mountain, but none of them knew if they had time to get there. They couldn't turn around to look because every microsecond of life disappeared.
Suddenly, the sky lit up red, rising from the impressive clouds, white birds rushing over the crowd, even the animals. Surprised, the race became more desperate; however, the birds caught up with them and carried them in their claws to the top of the mountain.
Once released, in deep sorrow, they saw an immeasurable wave devour the structures of the city, which they had inhabited for so long. The agonizing situation left them with a bad taste, of misfortune.
They could not imagine, how they would start a new cycle of their lives. Rising from the ruins, it would not be easy. The uncertainty illuminated their faces but they were comforted by the miracle that moments before, had lived and what saved their lives. To begin would be a new experience.
I awoke this morning, sweat pouring down my brow and an uncontrollable crying that drowned me. I wished I had never had that dream. I woke up like a madman to call Sandra on the phone; in order to tell you the terrible misfortune experienced in that nightmare.

Ready, Set, Write
This is our new contest for this week,.
This is a 'creative writing contest' called Ready, Set, Write. What does this mean? This means that you will be given 6 sentences and you have to pick 1 sentence to start off your story. We wanted to see how people's minds and different perspective comes into play on this. How each author expanded from just the sentence.

I appreciate your reading. Thank you