Thursday is Butterfly Day and Insect Day Giveaway- Week 45/ Hermosas abejas- Beautiful bees(Esp-eng)
febrero 11, 2020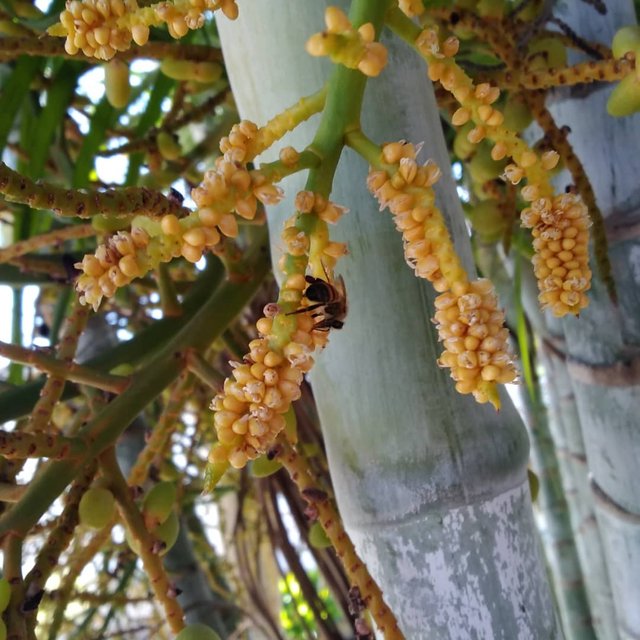 Bienvenidos todos a una nueva oportunidad de Jueves de insectos y mariposas. Este concurso lo promociona @whatisnew. Esta es la semana 45, si deseas entrar a este jardín puedes hacerlo desde aquí. 🐝
Hace días estuve en una casa de visita y al llegar al patio, me llamó la atención una palmera que estaba concurrida por unas abejas. Qué lindas!
Welcome, everyone, to a new Thursday opportunity for insects and butterflies. This contest is promoted by @whatisnew. This is week 45, if you want to enter this garden you can do it from here. 🐝
A few days ago I was in a visiting house and when I arrived at the patio, a palm tree frequented by bees caught my attention. How beautiful!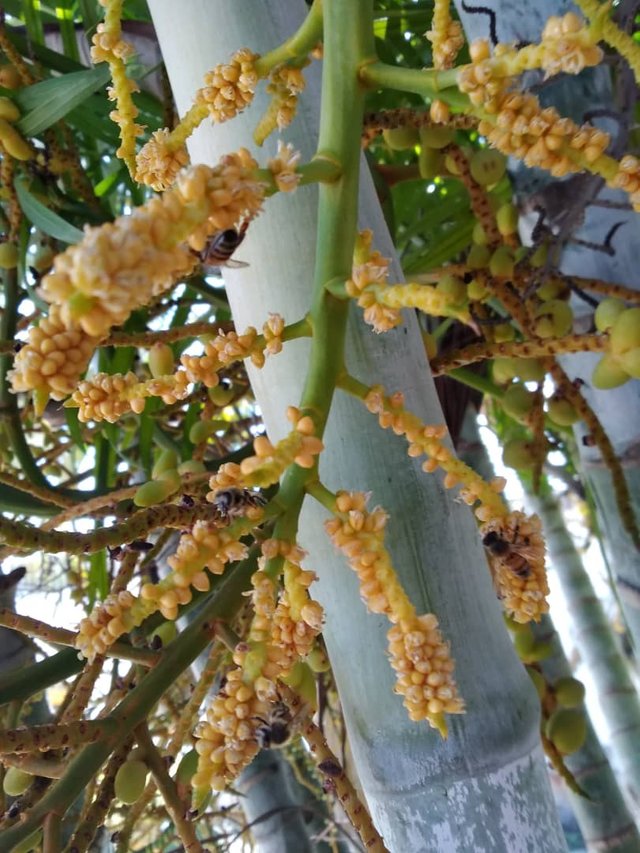 Estas amigas viven en colonias. Se conforman en reina, obreras y zánganos. La abeja reina es la única que pone huevos, por lo tanto le toca la multiplicación de la especie. Las abejas tienen la responsabilidad de la polinización y por eso les debemos la vida. Producen miel mediante el consumo del polen y néctar de las flores.
Como dato curioso, buscando información encontré que la jalea real es producida por abejas obreras que se encargan de cuidar las larvas cuya miel es una mezcla de agua, polen, néctar y enzimas con la finalidad de apresurar el desarrollo de las larvas seleccionadas para ser reinas.
Las abejas al inyectar su veneno tras una picadura, muere porque en ese procedimiento deja los órganos que lo componen en el aguijón.
These friends live in colonies. They are made up of queens, workers and drones. The queen bee is the only one who lays eggs, so it is up to her to multiply the species. The bees are responsible for pollination and that is why we owe them our lives. They produce honey by consuming pollen and nectar from flowers.
As a curious fact, looking for information I found that royal jelly is produced by worker bees that are in charge of taking care of the larvae whose honey is a mixture of water, pollen, nectar and enzymes in order to speed up the development of the larvae selected to be queens.
When bees inject their venom after a sting, they die because in that procedure they leave their organs in the sting.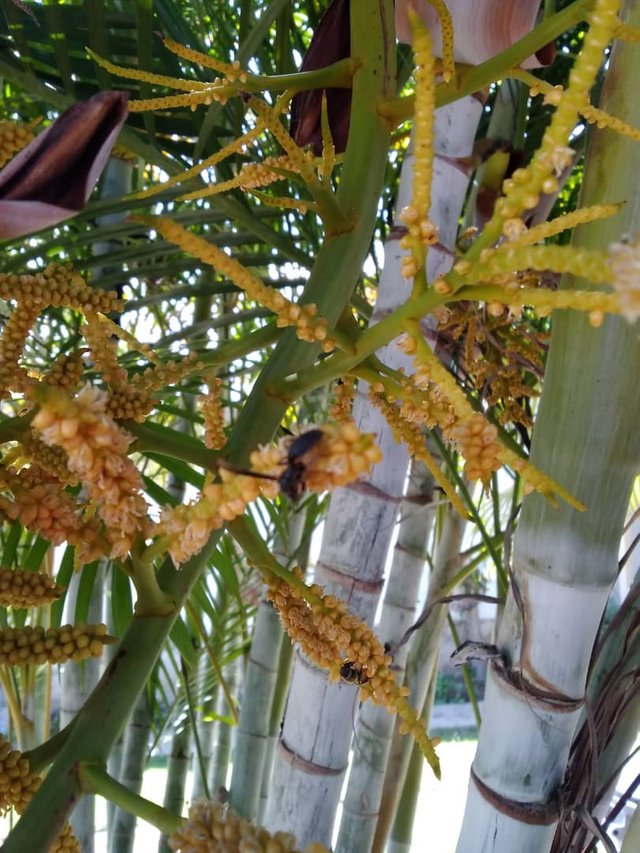 Referencia para ampliar información:
Reference for more information:
Gracias a todos por su lectura y apreciación.
Thank you all for your reading and appreciation.